It's been a busy, hectic week for all. Five whole days of school is a couple days too much, says the School Counselor! But as I reflect on the week and the day, I am filled with appreciation. I am filled with optimism and an appreciation of the struggles.
First, this week was absolutely tough as a School Counselor. (y'all know what I'm talking about after being out for about a month. Kids have a lot of trauma and drama to catch you up on!). Instead of sharing the sad news which I often do, though, I'll share how my week ended on a positive note.
It started at literally 7:15 a.m. Friday, being corned by a shiny character in the cafeteria. She was going to "have to fight" a neighborhood rival. I can understand her anger but this drama has gone round and round all year, both inside and outside of school. My friend spent 10 minutes venting about why she should fight this girl….but not in school, and not at her apartments (which is wise). After the rant session, she calmed down a bit and left for the day with a smile on her face even if the issue was unresolved.
The other partner in crime meets with me on Fridays in a girls' lunch group for girls who have strong personalities and need some help steering. I had planned the lesson for teaching harassment and defining bullying. However, feeling the temperature of the day and long week, I scratched it, put on some yoga/meditation music, and we took turns reading and leading yoga poses. Our mantra was "I will be kind to myself. I will stay calm." And, I'm telling you all….it worked.
The girl who is in a feud and usually spends half the group rolling her eyes said that she's doing good, was mad earlier, but "fighting is overrated." I don't know if the principal or her teacher gave her those words but she proclaimed them proudly.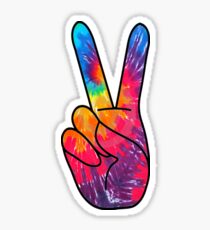 Then, towards the end of the group, a new and usually hostile girl spontaneously apologized to another group member for her behavior on the playground earlier in the week. After calmly discussing the playground problem which she had instigated with a couple girls including this group member, she left the room only to run into the girl she had been hateful to. She again organically apologized to the girl for her behavior and the other girl forgave her. success ("fighting is overrated")
Another successful, light-bulb moment came today at soccer with my own kid. You see Bo agreed to 'coach' or run an indoor soccer team when some other plans fell through and another dad bailed. Bo has never played soccer, nor has the assistant coach; they're winging it! And, this team is comprised of a couple boys from Brody's outdoor competitive team, some boys from school, and some boys who aren't even on an organized soccer team at all. It's a mix of kids who don't ordinarily play on the same team but just want to go have fun together. And, they're the only team like this.
Well, there's only one bracket, not an 'A' and 'B' bracket as we originally were told. So, that just means we play club teams who are used to playing together. And, that also means there is almost no chance in actually winning a game. The scores have been in the range 19-2; it's a killing. Today, we expected no different as we played a really great team with some super coaches.
No, we didn't win….but they played hard. With only one sub. and 3 of the club players being out, it was a small, underdog team (but I love the underdogs)! They played their hearts out with almost no rest in the 45 minute fast-paced game. The score ended at 6-10. Red-faced and sweaty, the boys seemed happy. They deserved to be proud.
It wasn't a win but I've realized winning is overrated too. It was SUCH a fun game to watch. We knew they had no chance to win so they just played. They had great attitudes, some pretty good passes, some strategy, and definitely great sportsmanship which is really ALL that matters. I'd take a lose anyday of the week over being a sore winner. It made me so proud to see a group of kids be happy with losing, knowing they gave it their all.
As I reflect on a tough week, I'd say it's a win when you come out with a greater understanding of oneself and any accomplishment. It could be that you decided not to fight. It could be that you kept playing when you knew you were outmatched. It could mean that struggling student got a 'C' on the difficult math test. It could mean you got up and faced the day with courage when you know there are obstacles. The end result actually isn't what matters most; it's the path that we are traveling. Winning is gaining perspective. Winning is smiling when you lose. Winning is sticking with tough things.
Hope you've had a 'winning' week because fighting and winning are overrated!