Maybe it's the Gemini in me. Maybe it's the time of year when things are changing. Or, maybe it's growing older and gainer more perspective but one life lesson that keeps resurfacing lately, as a parent, adult, and School Counselor is that balance is crucial in leading a fulfilling life.
Both personally and professionally, I see the effects of over and under-involvement from parents. We learn from our mistakes if we are paying attention. But, we can also learn from others. And in the wake of another tragic school shooting, my eyes are open to how we are failing our children.
It's the age of extremes. Extreme opinions. Extreme politics. Extreme religions. Extreme views. Extreme gaming. Extreme extracurriculars. Extreme competition. Extreme testing. Extreme neglect. And, extreme parenting.
Every day as a School Counselor, I witness the effects of extremes from the list above.
Kids home alone a lot without anyone to help with homework
Children living with changing marriages, guardians, and new parental boy/girlfriends
Kids spending EXCESSIVE amounts of time gaming
Children viewing a plethora of adult material online
Families obsessing with being top-dog
Parents overreacting and overstepping into teacher territory; nit-picking
Too many students living with anxiety, mental illness, and depression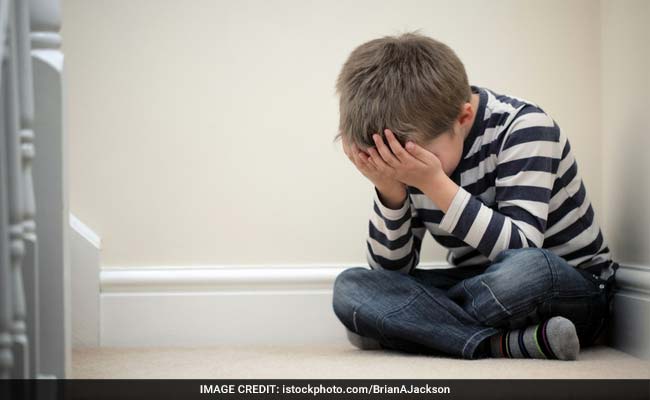 How do these all relate with so many various parenting topics? Many adults are failing to take a step back and review what's best for their child's development. It seems that many parents are loosing perspective on best practices and healthy habits while neglecting the most basic developmental needs like time for self-development, time to reboot, and time to care about others.
A lot of people are living in the age of selfishness. It's all-about-me-world. Wanting to have people cater to me, being the best, and competing with others for grades, sports, and attention is a value in this country that is leading to self-destruction. Or, on the opposite spectrum, parents wanting what they want and not taking time to care for their kids, regardless of what their child needs, is equally destructive.
This rings true for the most neglected children and also the most overparented children. There are parents who really don't want to be parents therefore, they go about their lives with their priorities coming first (instead of balancing the needs and wants of others). These are the children who are living with anxiety because they are forced to live in an adult world. It's environmental stress. They know about the fight between mom and boyfriend last night. They don't have anyone to read with them at night. They get off the bus and go into an empty apartment. They don't sit down and eat dinner with a family. They often have an absent biological parent, or often an incarcerated parent. (But, they do have good clothes and shoes…priorites)
And then there are the parents who simply do not have any life outside of their children. No hobbies. Too much time on their hands to obsess about what their kids are doing. Too much attention is given to every little grade and performance. Their children often are successful and popular because they're bred to be. But, these kids aren't always happy or kind either. Kids who are overparented are often plagued with anxiety and performance-induced stress. This extreme parenting looks supportive on the surface while teachers complain behind their backs. Parents send their children to school but kind of want to be in charge of their curriculum and grades, truth-be-told. When the kid gets a B on the test, it's catastrophic. The parent takes it personally because the child's performance is their hobby.
Both parenting styles are unhealthy and unappreciated by educators. But, we are all guilty at times! When I write, I share these thoughts for ALL of us to pause and reflect. Self-awareness and perspective is a value that we are losing in their country because everyone is so busy! But, balance and moderation are key to leading a satisfying life. So, parents, it's ok to….
worry some
relax, some
do your own thing some
Get excited about your kid's grades, some
Allow some failure
Take some time to reevaluate your values
And for our children, moderation also helps develop healthy human beings:
Some technology is ok
Some downtime is good
Some family time is important
Some true friendships are crucial, while being popular is not
Some failures are normal
Some success should be celebrated
Some time should be spent thinking about and helping others
Moderation and balance is key. We have to keep perspective. The stress in this country is breeding a lack of awareness and healthy values in all types of families. We feel it in schools, one of the most fundamental establishments in our culture.
So, this spring as you're doing your spring cleaning, take a moment to declutter your lives along with your closets. Take a moment to reflect and evaluate if you're living out your values. What can we eliminate and what can we add? Just like with chocolate or wine, a little bit isn't going to kill ya (and may even be a little beneficial) ! It's all about moderation. The habits we are teaching our kids will impact the adults they become. Be balanced. Be aware. And, have some fun too! Happy spring cleaning!